What is included in this class?

An intermediate class where you will learn how to paint with layers of watercolor washes and masking fluid while exploring other mediums like acrylic inks and pigments. Ingrid will show you her signature technique to create artworks with smooth transitions, vibrant colors and an incredible amount of detail and depth. * In order to be able to follow this class, it is advisable to take first the class: 'Introduction to painting with masking fluid & watercolors'.
___
Una clase de nivel intermedio en la que aprenderás a pintar con capas de lavados de acuarela y líquido para enmascarar mientras exploramos otros medios como tintas acrílicas y pigmentos. Ingrid te mostrará sus técnicas para crear obras de arte con transiciones suaves, colores vibrantes y una increíble cantidad de detalles y profundidad. * Para poder seguir esta clase, es recomendable tomar primero la clase para principiantes: 'Introducción a la pintura con líquido de enmascarar y acuarelas'.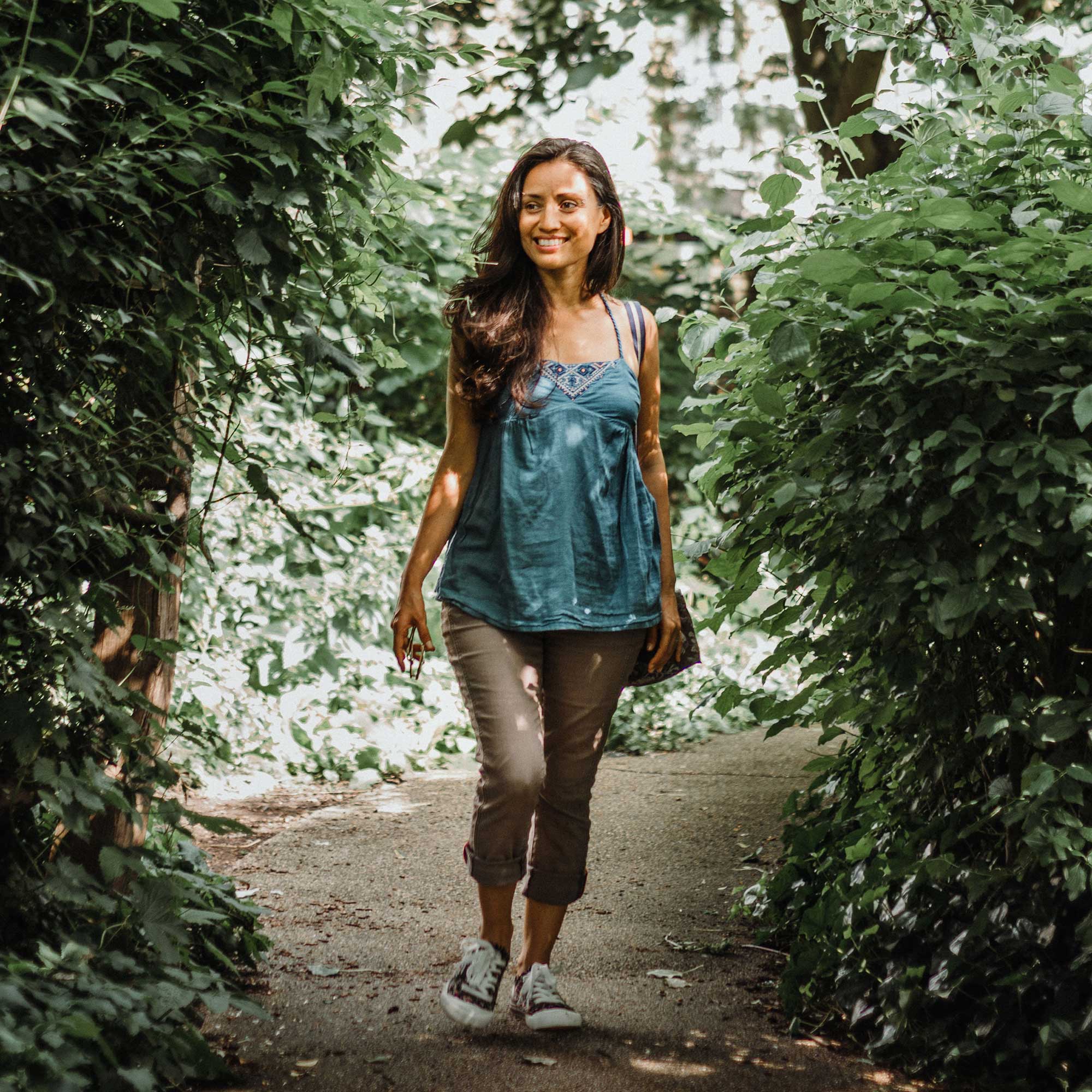 A mindful practice

Ingrid will share with you a simple technique to help you awaken your creativity and connect with your source of inspiration. The goal is to gain tools to plan your painting and start your practice from a place of mindfulness and kindness.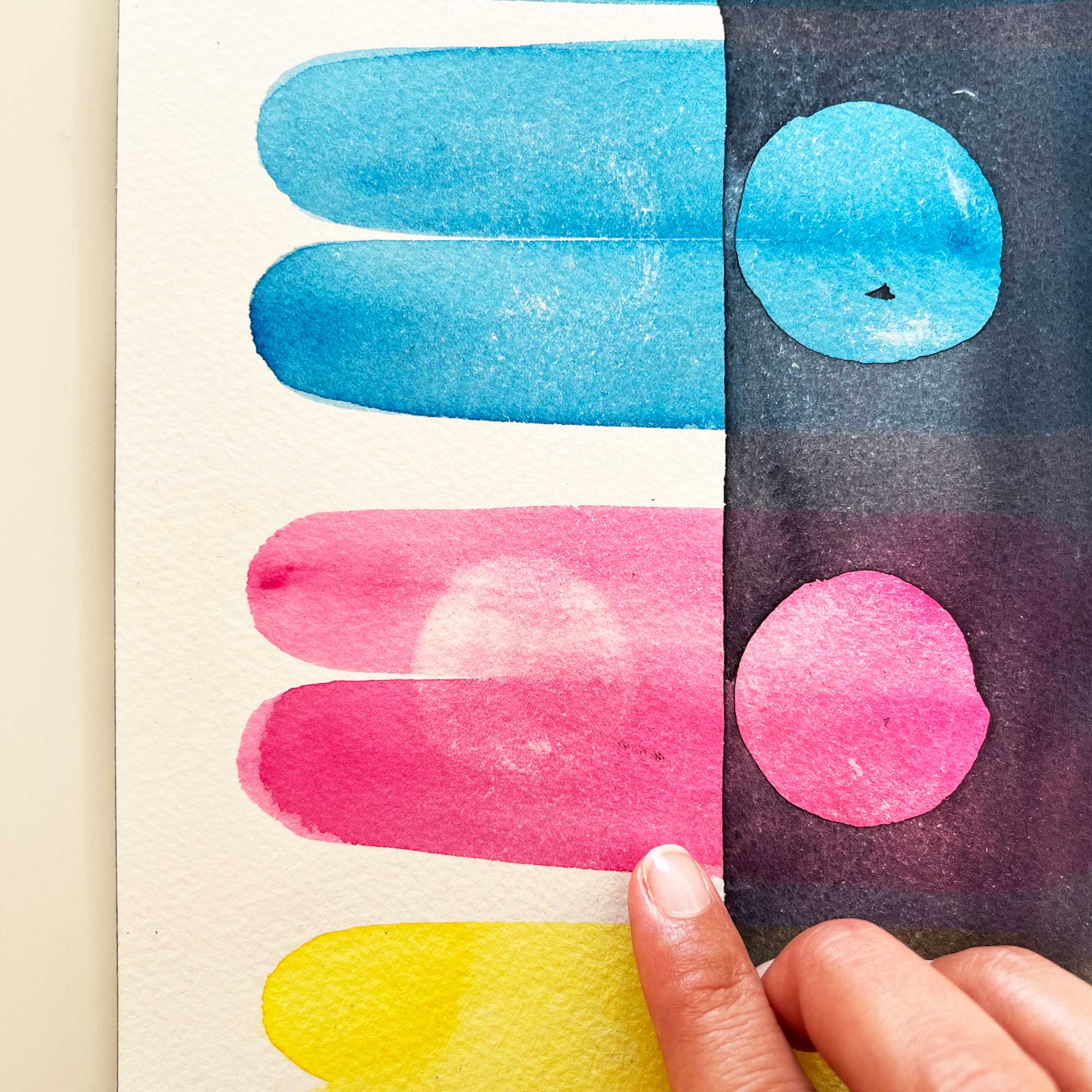 Test your supplies

It might not be the most exciting exercise, and that is the reason Ingrid has decided to make it for you: Test the different paints, inks and other mediums to see how do they behave after the masking fluid is removed. Is this important when you paint? Yes/No?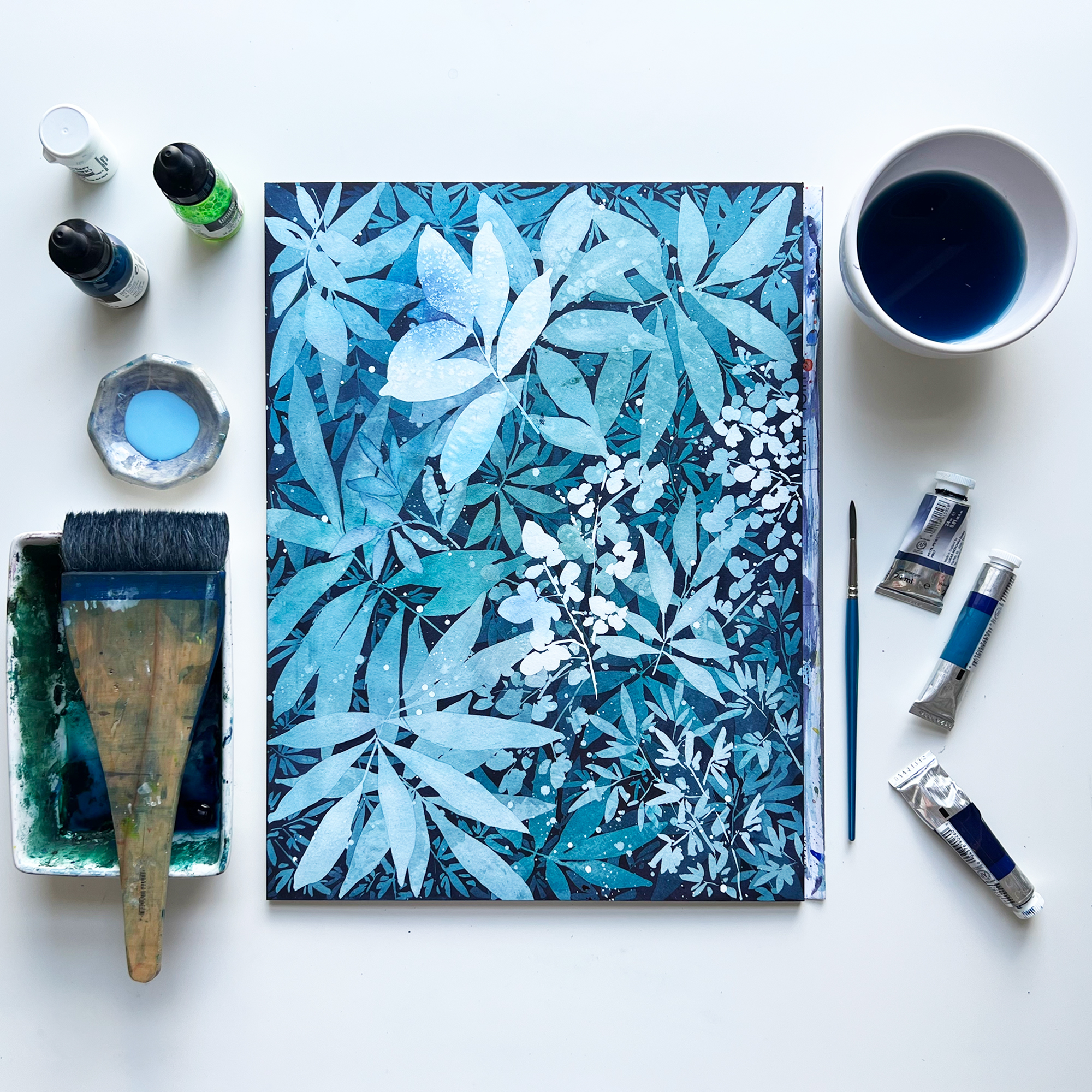 Midnight Jungle

Learn to paint in layers with washes of watercolor, mixed media and masking fluid, to generate smooth transitions and vibrant colors. Create beautiful textures using alternative materials such as salt, alcohol and cling film to create artworks with an incredible amount of detail and depth.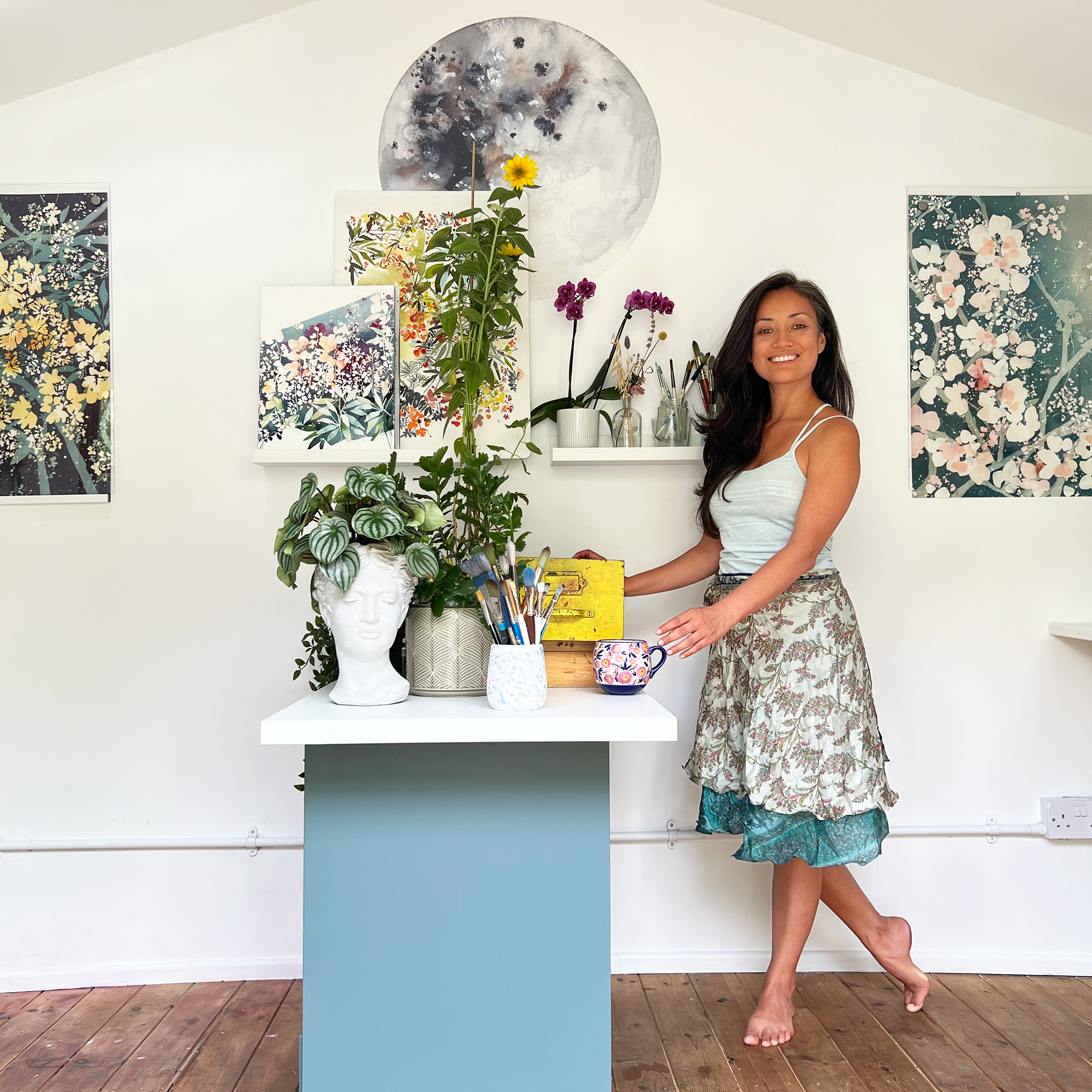 About your teacher

Ingrid Sanchez, also known as CreativeIngrid is a Mexican-British watercolor artist, designer, author and teacher based in London, U.K.
She is known for her colorful watercolors inspired by nature, as well as her vibrant and energetic brushstrokes. Her favorite themes include flowers, moons and the sea. Ingrid has being leading creative workshops for over 7 years in different parts of the world, including Barcelona, New York, Amsterdam and London.
Through commercial and licensing projects, her brand 'CreativeIngrid' can be found worldwide on a variety of products like art prints, stationery and home decor accessories. Her first solo book 'DIY Watercolor Christmas' was published in 2021.
For more information, please visit www.ingridsanchez.com

Frequently Asked Questions
1. Who is this course for?​
For anyone interested in learning advanced techniques of how to paint with layers of masking fluid, watercolor washes, mixed media and textures.
2. In what format is the course?
Classes are pre-recorded, so you can take them at your own pace. These classes include optional subtitles in English and Spanish.
3. What if I have a question?​

Every lecture has a section for comments that I will be constantly checking and answering.
4. How long will I have access to my course?
​
From the date of your purchase, you will have unlimited access for two years. If you have not finished your course within this time, just contact me and I will happily make it available again if the course remains active.​​
5. What materials do I need?
​
You will find a PDF with a list of supplies and suggestions of where to buy them.​​
6. What level do I require for this course?
​
Intermediate level. It is advisable to take first the class: 'Introduction to painting with masking fluid & watercolors'
If you are absolutely new to watercolors, I recommend taking first Masterclass No.1 and 2, there are bundles available with a 15% off.




Check your inbox to confirm your subscription